---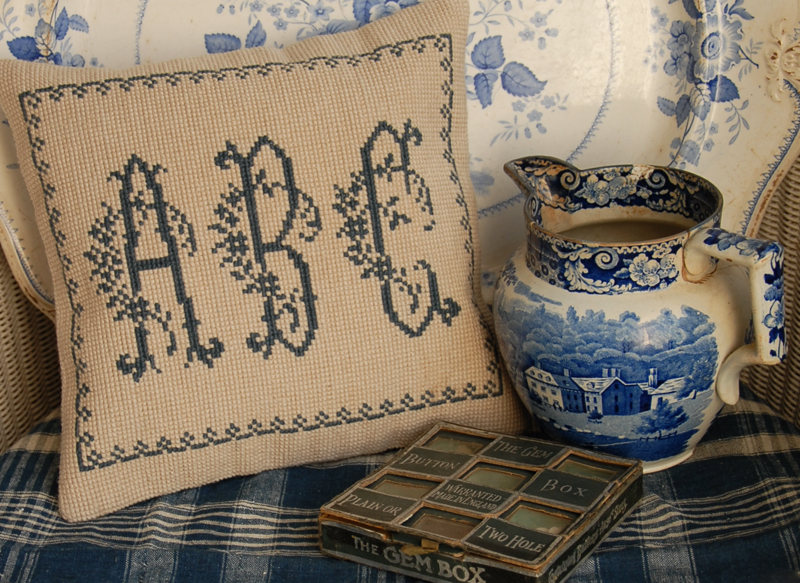 ---
This lovely cushion has a traditional 'schoolroom' feel to it, showing the first letters a Victorian child would learn in the classroom. In fact memorising the alphabet was referred to as 'learning your abc'. The design has been adapted from an old needlework pattern book, dating from the late 19th century, combined with a simple border of tiny flowers (to echo the flowers on the main letters), which I found on an antique piece of needlework.
The cushion in the picture has been worked entirely in cross stitch, but it could also be worked with cross stitch for the design and tent stitch for the background.
The cushion has been worked on 10 count canvas. It measures 27.5cm (11.2 inches) by 25.5cm ( 10 inches) to edge of cushion. The central panel measures 23.5cm ( 9.3 inches) by 21cm (8.2 inches).
To enable you to make this design yourself we provide a squared chart and full instructions, which you can print out and follow.
---
NPC1 ABC Cushion Cover Chart Download
Price £ 3.50
---