A Cabman's Shelter in London
---
If you pay a visit to London there are all sorts of interesting and quirky sights to see if you look carefully. At first glance this small building in Russell Square, on the edge of a small park, could be mistaken for some sort of gardener's shed but in fact it has a much more interesting history.
This building is one of a series of shelters built in various locations around London and used by drivers of the famous black taxi cabs.
In Victorian times, when cab drivers were still using horse-drawn cabs it was difficult for a cab driver to leave his cab and horse to go to get a hot meal during his long working day.
A charity was therefore set up to build these small cafes and shelters for the cab drivers. The Cabmen's Shelter Fund (as it was known) built over 60 of these shelters around London, starting in 1875.
Nowadays only 13 of the shelters survive and the buildings are 'listed' in order to preserve them, as 'listing' means they cannot be altered (or demolished) without official permission.
The remaining cab shelters are still in use. Generally the hut has a small kitchen section where hot and cold food can be purchased, and space for a few tables to enable a few drivers to sit inside. When the weather is good then sometimes the cab drivers sit outside, as you can see from the plastic chairs in the photo. Only cab drivers are permitted to use the shelters, and the public are not normally admitted or allowed to eat in the cafe.
In addition to providing food and drinks at reasonable prices, the shelters of course also provide a place for drivers to take a break, and chat with fellow 'cabbies' (as they are known).
I photographed this particular shelter in Russell Square.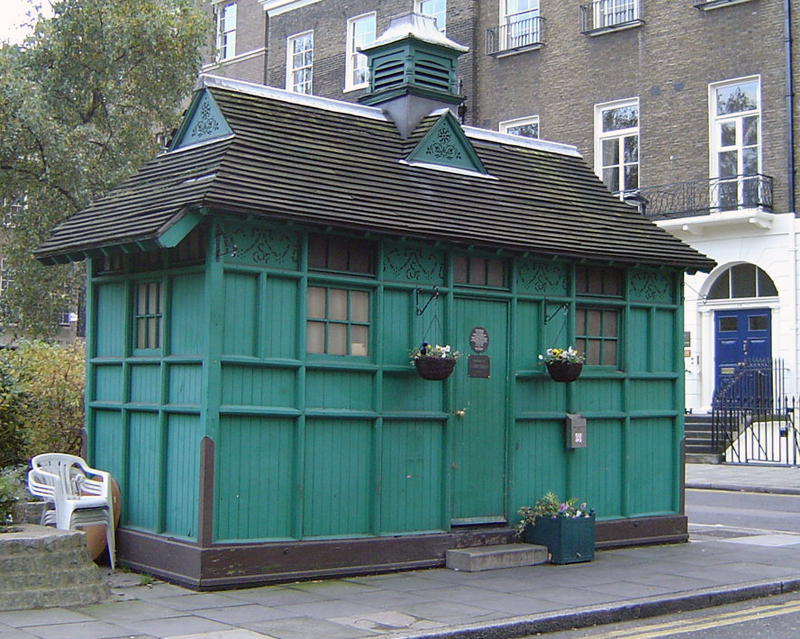 ---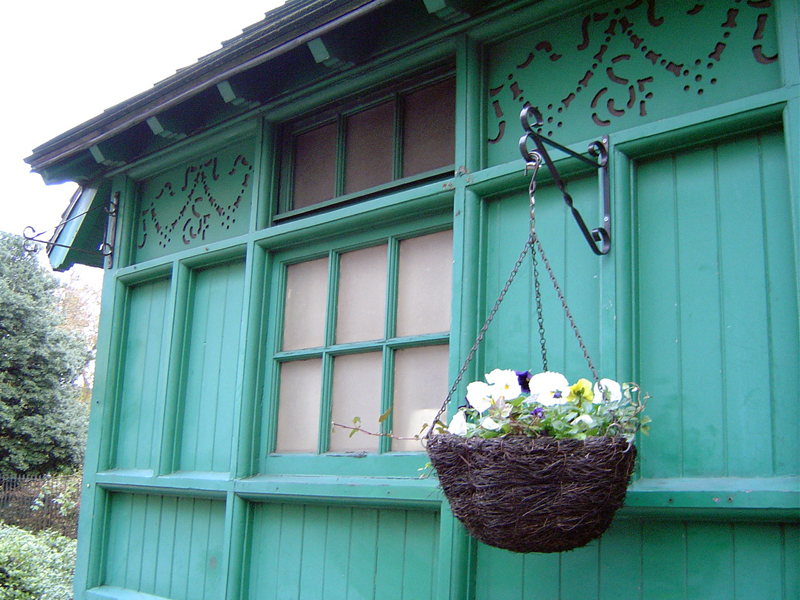 The fretwork decoration below the roof is very attractive. And the hanging baskets of pansies add a nice touch!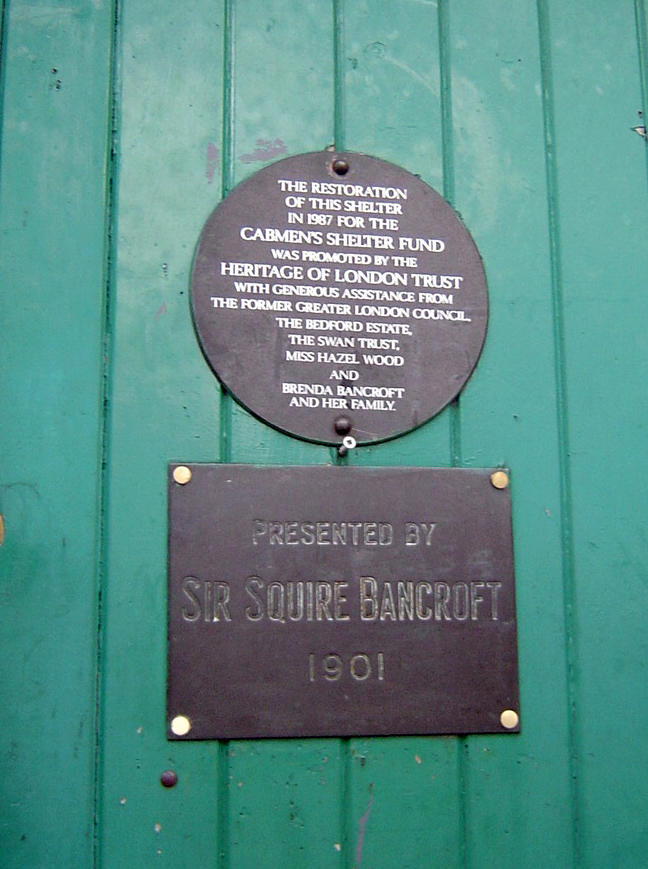 The shelter is beautifully maintained. As you can see from the plaque on the door, the shelter was restored in 1987. The bottom plaque shows that this shelter was presented by Sir Squire Bancroft in 1901, (which must be the date that the shelter was built).
I found this photo of Sir Squire Bancroft, who was a famous actor/manager on the London stage. He is a fine-looking Victorian gentleman, and is holding a monocle in his hand, which must have made him look most distinguished when he wore it!
To see some further photos of London cab shelters and a list of their locations click on the following link-
www.urban75.org/london/cabmans-shelters.html
---