---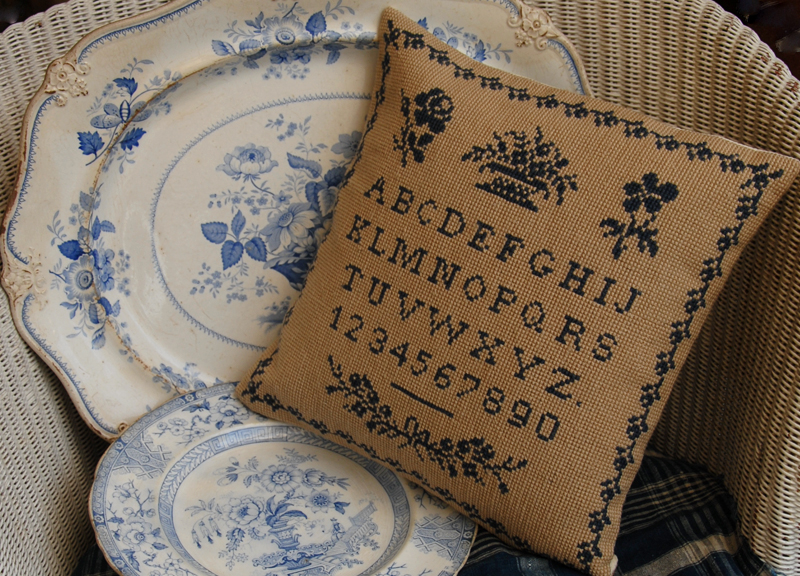 ---
A gorgeous floral sampler cushion with a mixture of letters, numbers and floral motifs, finished off with a charming rosebud border.
This design is based on individual motifs and alphabets I found in antique French needlework charts and old pieces of needlework, and brought together in this cushion. For centuries samplers were worked as 'exemplars' or 'examples' of the needlework skills of young girls and women. These girls also had to learn their alphabets and numbers and so these were often included in the samplers. Why not continue this lovely tradition and make your own?
The cushion measures 34.5cm (13.6 inches) square. The cushion has been stitched in cross stitch, but could also be made with cross stitch for the design and tent stitch for the background. Full details of how to work these stitches, plus chart and instructions are included in the download below.
---
NPC4 Floral Alphabet Cushion Cover Chart Download
Price £ 3.50
---