---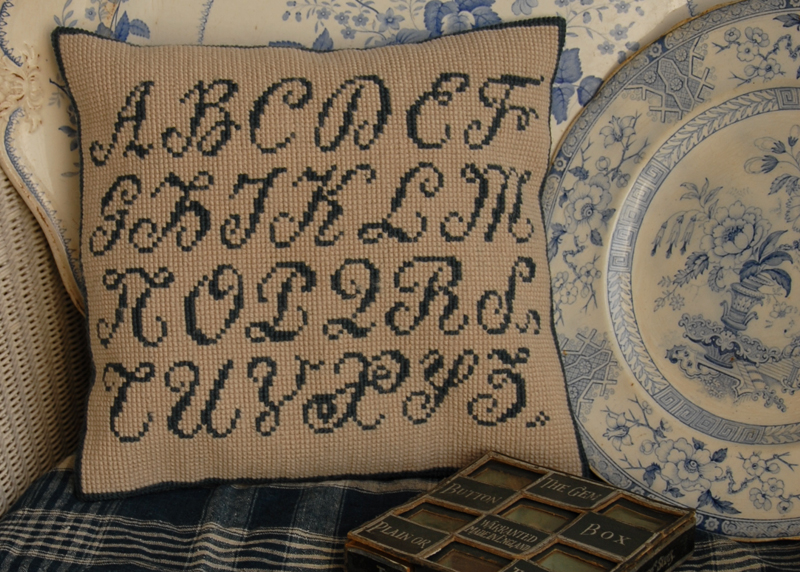 ---
A very traditional alphabet in an italic script taken from an antique pattern book, dating from the late 19th Century, with a matching plain border.
As is usual with these antique charts some of the letters are missing. In this case the 'i' and 'w' are not there. The 'i' is similar to the 'j' in style, and the 'w' is a double 'v', so the pattern designers left it to the person working the chart to add these in themselves if they wished. As the pattern works best with 24 letters instead of 26 we also left them out!
All the different styles of alphabet in these cushions really complement each other if stitched in the same colours and it would be nice to make a collection of these cushions for a sofa or chair.
This cushion has been worked entirely in cross stitch on 10 count canvas and measures 29cm (11.3 inches) by 25.8cm (10.1 inches) to edge of border, but of course you could make the plain area within the border much wider if you wish, to produce a larger cushion.
Full instructions for making this cushion, and charts to follow, are included in the download.
---
NPC2: Italic Alphabet Cushion Cover Chart Download
Price £3.50
---