---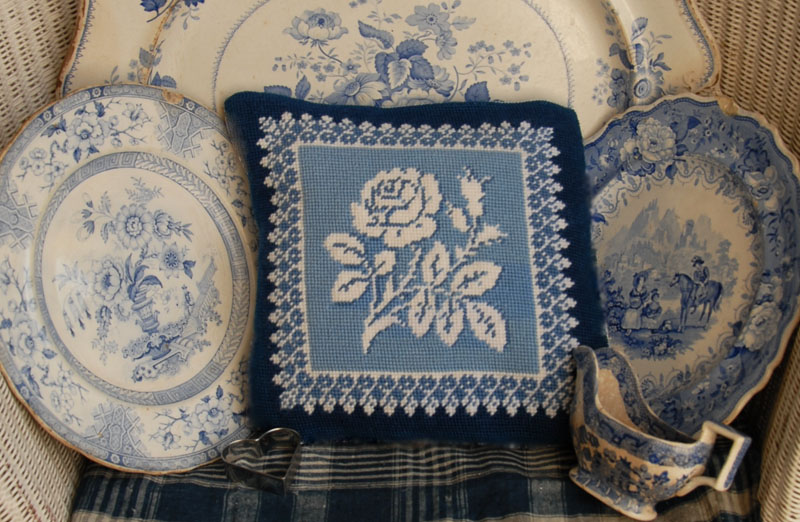 ---
A beautiful cushion cover featuring a single rose central motif, with a pretty lace-effect border.
The design has been worked in white, with 3 different shades of blue added to give the effect of a lace mat sitting on a darker background. The rose is adapted from a design in an old needlework magazine, about 90 years old. One of the old magazines also had a lace-effect edging in one of their charts, which I used as inspiration for creating this slightly more ornate border, adding in the shading to create this layered effect.
The plates in the image are 19th Century items from my own collection. You may notice that some of them are not in the best condition, but I love these old designs.
The cushion measures approximately 11.1 inches (28cm) square but you could make it larger by adding a wider border. The cushion would also look pretty with a cord or tasseled trim.
This particular design is worked on a 10 Count fabric canvas, in tent stitch. This stitch is explained in the downloaded materials.
We also have a different version of this Single Rose design Single Rose Panel which uses the same central design (worked in cross stitch) but has been scaled to fit the Clippy Cover Girl bag.
---
NPC5: Single Rose Cushion Cover Chart Download
Price £ 3.50
---