---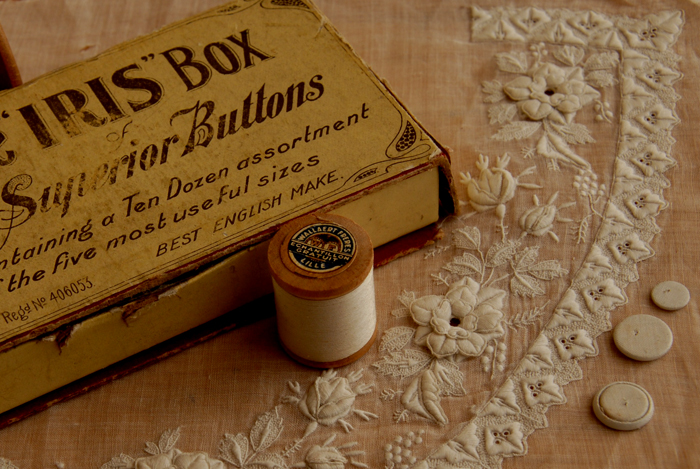 ---
A very fine example of raised whitework worked on an almost transparent linen cloth. The design is a half circle on an unfinished piece of cloth. I think the work was intended to be a small collar, probably for a child, which was never finished, cut out or attached to a dress. The flowers have a wonderful three dimensional effect with each petal stitched individually.
The button box is a Victorian box which contained a large quantity (ten dozen - or 120) of cloth buttons of the type shown in the image.
Photographed by Ann in England and printed in Japan.
Size:10cm x 14.8cm
---
Price ¥100 per card
Please email us to purchase these cards directly from Japan.
---