---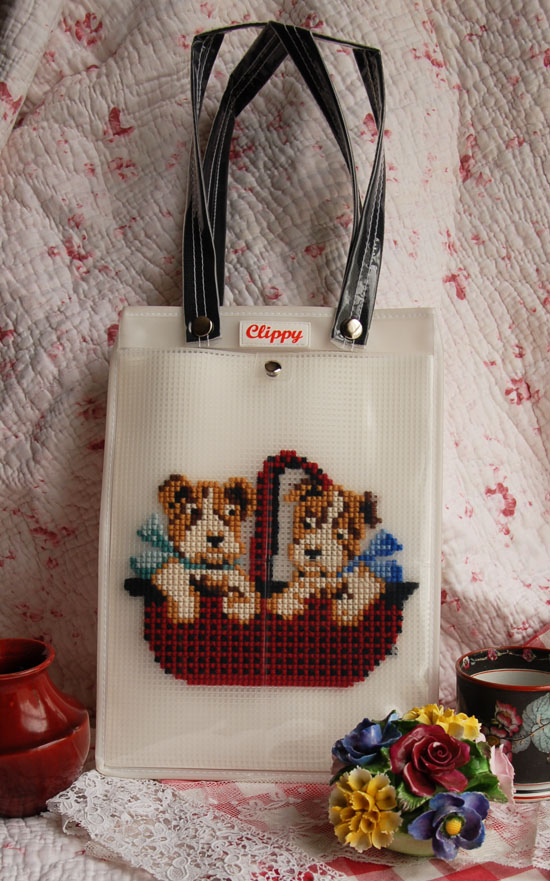 ---
These cute little puppies were originally to be found in an old needlework picture which I estimate to be about 100 years old. They have been stitched here to fit Clippy Cover Girl bags, with two different versions.
The image above was stitched on 7 count canvas and the image below used 10 count canvas, for a smaller, finer design and room for a background to be included. The design below would also make a cute little cushion. Both versions are included in the download.
The panel measures 22cm (8.6 inches) by 29.5cm (11.7inches).
Once the design is finished a coloured sheet of card, material or foam is placed behind the canvas to provide the contrasting colour. You can change these sheets from time to time to suit your mood or to match your outfit. It is also fun to decorate the finished needlework further by stitching pieces of old lace, buttons, or other accessories to the canvas, to make your own original work of art!
The download below contains a chart to follow and full instructions for making these items. The Clippy bag and plastic canvas are not included in the download, but can be purchased from our shop.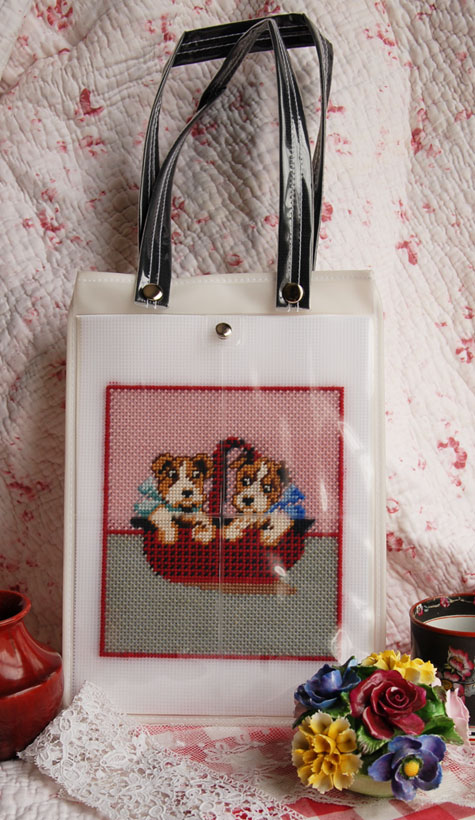 ---
NPC24: Puppies in a Basket Panel Chart Download
Price £ 3.50
---